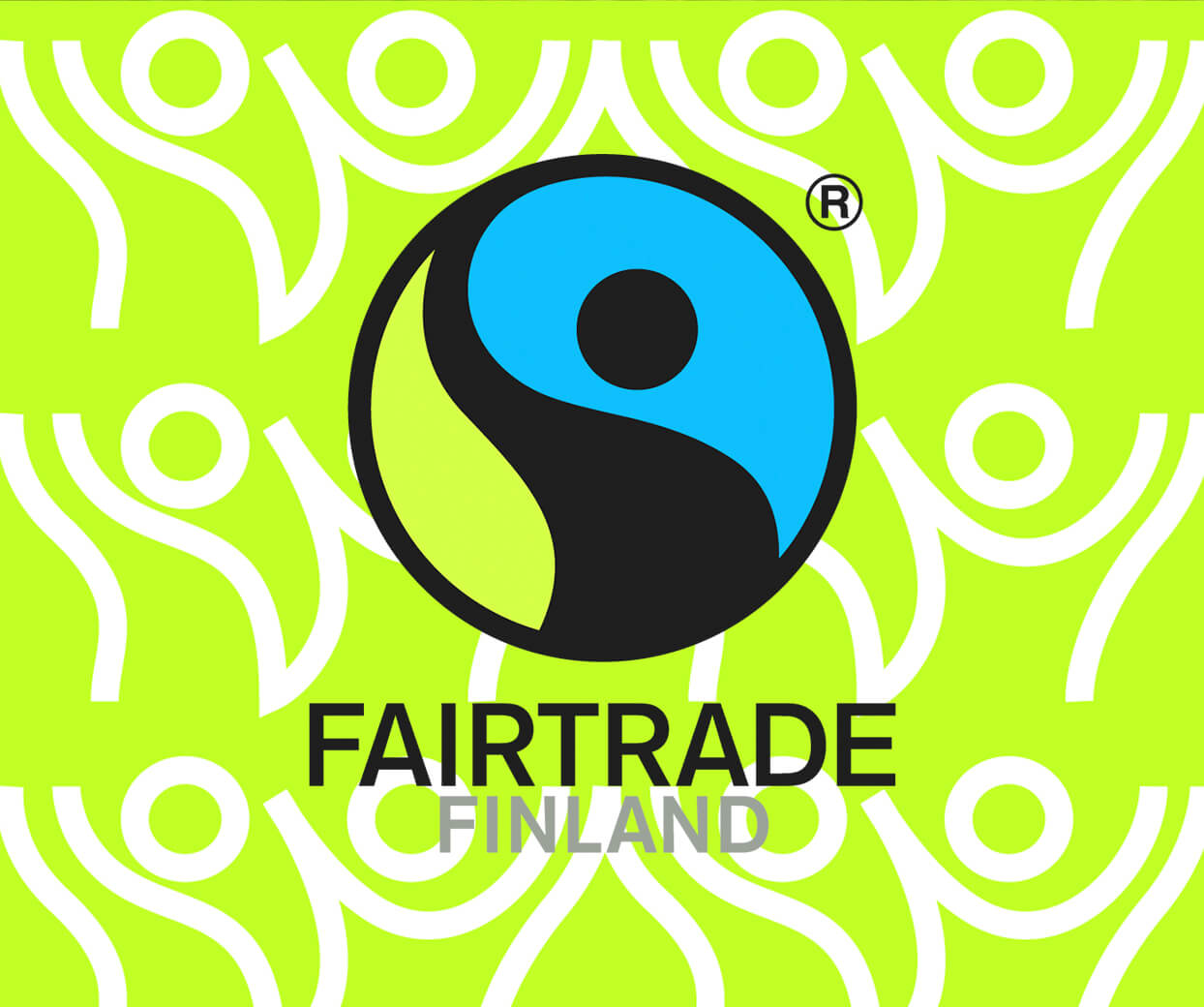 Fairtrade Finland
The purpose of Fairtrade Finland is to make it easy for consumers to choose ethically and reliably monitored products, and to communicate information about Fairtrade certification. The Fairtrade Finland association also oversees the use of the Fairtrade Certification Mark in Finland, Estonia, Latvia and Lithuania. The association itself is not a trading partner.
Fairtrade Finland strives to grow within Finland the direct benefits of increased Fairtrade channels for developing countries, as the association's primary function is to support smallholder farmers and the employees of large farms in developing countries.
Fairtrade Finland is part of the international Fairtrade network comprising producer organisations in the south, Fairtrade organisations in the consumer markets, and the umbrella organisation Fairtrade International.
Fairtrade Finland in numbers
First Fairtrade products came on sale in Finland in 1999.

Fairtrade Finland has 31 member organisations.

We have about 1700 different Fairtrade products on sale in Finland.

Fairtrade products are produced in 75 countries and sold in more than 140 countries.

The value of sales of Fairtrade products in Finnish market was 228 million EUR in 2020.

86% of Finns recognise the Fairtrade label. (Kantar TNS 2020).
Office address
Reilu kauppa ry
Business ID FIN14909856
Kuortaneenkatu 1, 4. krs
00520 Helsinki
+358 9 315 45477 (Mon-Fri 9.00–15.00)
info@fairtrade.fi
Management and administration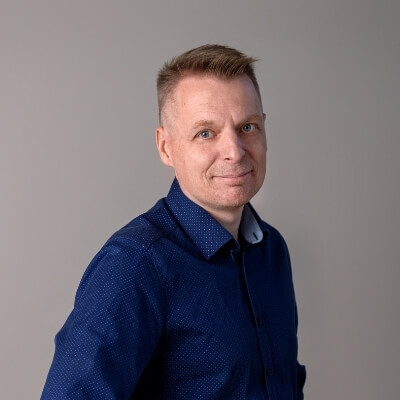 Janne Sivonen
Executive Director
+358 44 356 9369
janne.sivonen@fairtrade.fi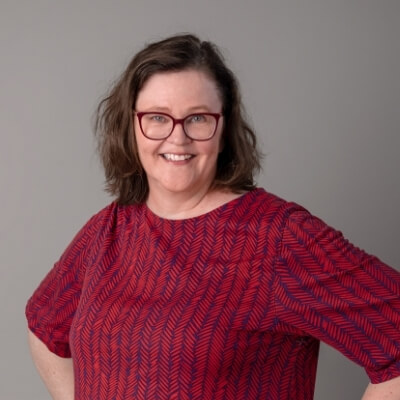 Sari Ignatius
Finance and Administration Director
+358 45 643 2032
sari.ignatius@fairtrade.fi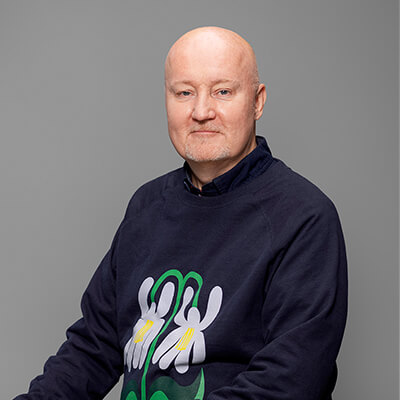 Mikael Wallvik
Finance and Administration Specialist
+358 50 527 1937
mikael.wallvik@fairtrade.fi
Communications and Marketing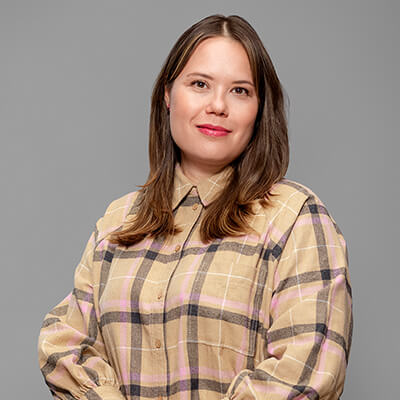 Mirka Kartano
Communications Manager
+358 44 210 0056
mirka.kartano@fairtrade.fi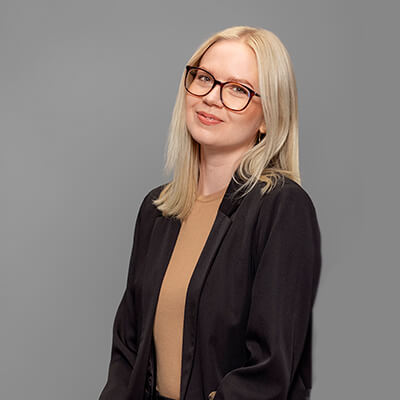 Marika Laine
Marketing Specialist
+358 45 672 4252
marika.laine@fairtrade.fi
Advocacy and Civil Society Work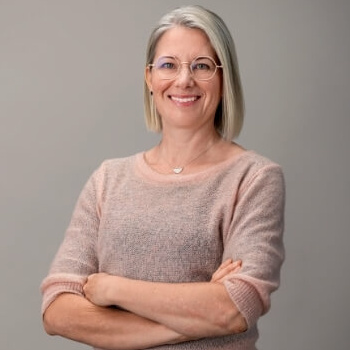 Josetta Nousjoki
Advocacy Director
+358 40 577 4773
josetta.nousjoki@fairtrade.fi
Jatta Makkula
Civic Engagement Specialist
+358 40 549 4521
jatta.makkula@fairtrade.fi
HREDD Centre of Excellence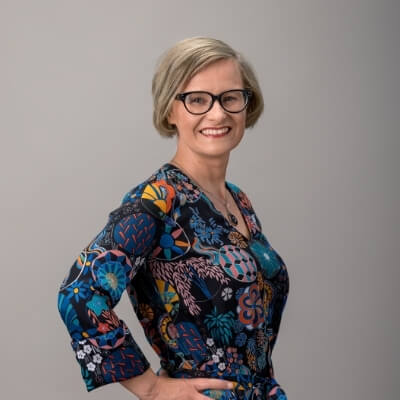 Dr. Tytti Nahi
Director, Business and Human Rights
+358 40 772 4247
tytti.nahi@fairtrade.fi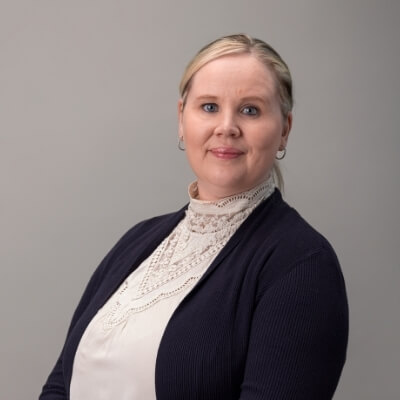 Meri Hyrske-Fischer
International Human Rights Advisor
+358 40 595 9120
meri.hyrske-fischer@fairtrade.fi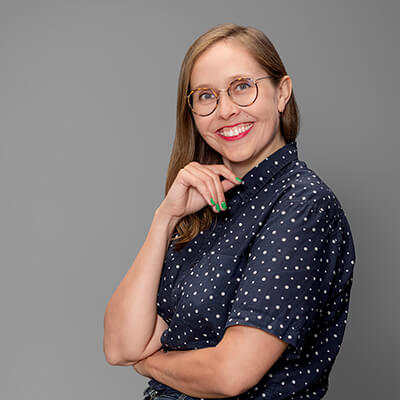 Maija Lumme
Business Partnership Manager
+358 44 025 0412
maija.lumme@fairtrade.fi
Development Cooperation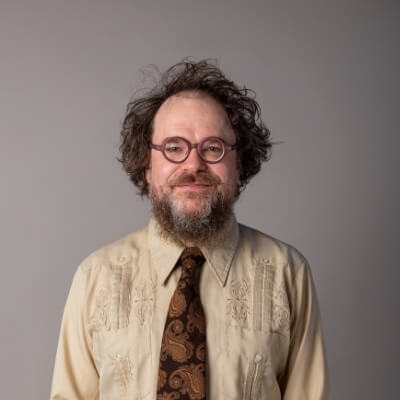 Teemu Sokka
Programme Manager
+358 50 522 2354
teemu.sokka@fairtrade.fi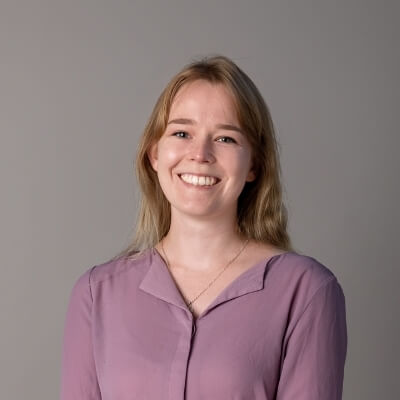 Jasmin Hämeri
Programme Specialist
+358 45 729 2889
jasmin.hameri@fairtrade.fi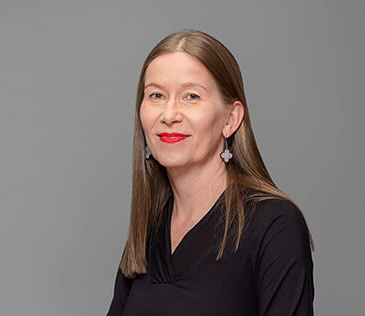 Anu Eskonheimo
Programme Specialist
+358 45 720 2124
anu.eskonheimo@fairtrade.fi